VDI 3805 / ISO 16757 compliant digital product data for HVAC
Electronic product data exchange with VDI 3805 for HVAC & MEP
VDI 3805 is a guideline series for the heating, ventilating and air conditioning (HVAC) sector that acts as a standardised exchange format between the CAD and calculation software. This enables the correct dimensioning of components and systems for heating, room air, sanitary, building automation and electrical engineering.
VDI 3805 / ISO 16757 standardizes the collection of the required data in order to cover different tasks with access to a standardized product data model. On the basis of the standardised data model, calculations, planning, simulations and analyses as well as the operation of HVAC systems can be carried out.
As an open data exchange format, VDI 3805 offers planners all the manufacturer-specific, geometric and alphanumeric information required for the correct dimensioning of components, as well as dynamic functions, regardless of the CAD software in use. A conversion of VDI 3805 into the international standard ISO 16757 is already in progress.
The Multi CAD format for VDI 3805 / ISO 16757
With CADENAS' solution for digital product catalogs, HVAC & MEP planners can generate extensive multi CAD product data. Your digital catalog thus offers planning data from a central database with millions of combinations, no matter what individual requirements your customer has for your product data. (e.g. CAD system, classification, specifications, level of development, languages, etc.)
3 reasons for our expertise in the field of VDI 3805 / ISO 16757
With CADENAS you have a valuable partner at your side, who supports you in the creation and marketing of VDI 3805 / ISO 16757 compliant digital product data.
Consulting by renowned VDI 3805 experts
Our CADENAS competence team consisting of Karsten Spieß, Vice Chairman of the VDI 3805 Main Committee, and Stefanie Enkler are here to answer all your questions. Through our work in various committees, associations and working groups (VDI, VDMA, BTGA, etc.) we have a deep insight into current developments.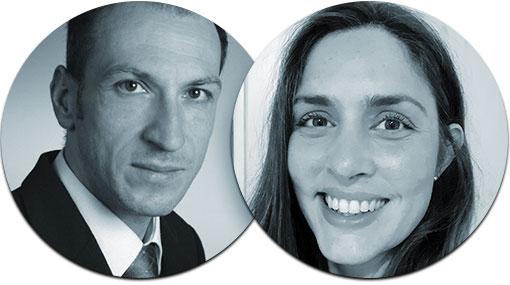 We are actively shaping the position paper & PDTs of VDI 3805
Together with different associations, manufacturers and cooperation partners, we play a leading role in the preparation of the VDI position paper as well as the respective technical product sheets and thus define the framework conditions of the HVAC sector with regard to the implementation of Building Information Modelling (BIM).
We are technology partners of ARGE Neue Medien & VDMA
In various sub-working groups and working groups we support the VDI 3805 guideline development. In our function as standardization coordinator we are a member of the steering committee "BIM for electrical engineering and building automation".

Interested? Get in contact with us!